Introducing CyberKey & CyberLock
The next generation in access control that secures, controls and audits all access.
The convenience of a mechanical key system plus the access permission and tracking capability of an electronic access control system come together with CyberLock.
CyberKeys are an advanced hybrid product that combine the attributes of conventional proximity or swipe card access control with those of a mechanical master key system. With a CyberLock system, it no longer matters where the lock is.  Electronic access control is possible.
Control access to sensitive areas without wiring or power!   Monitor who went where and when … anywhere in the World.  Ideal for large, multi-site companies and particularly suited to critical infrastructure and companies with many remote sites.  CyberLock is designed to simplify and protect access to administrative buildings and industrial facilities.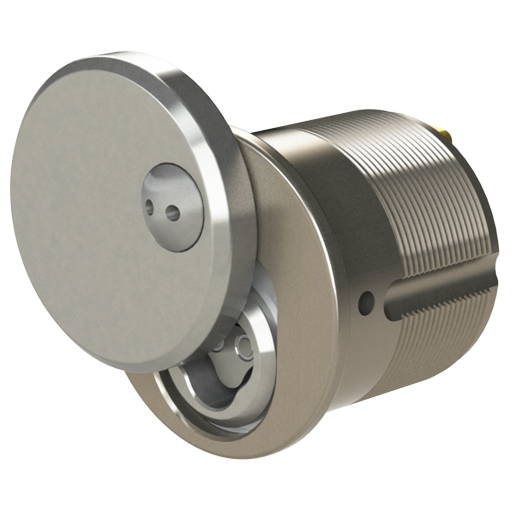 CABLE-FREE ACCESS CONTROL
Intelligent, fast and secure!
Typical problems with mechanical locks and keys?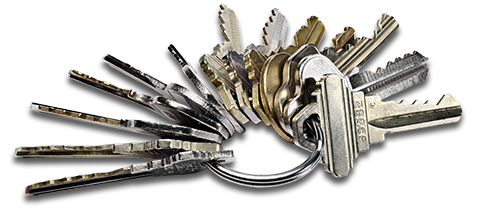 Easily confused.

Lost or mislaid keys compromise security.

Illicit access goes undetected.

No record of activity, whether good or bad.

Costly to replace – time and time again!

Locks have a Keyway.  Allows duplication and picking.
How are these solved by CyberLock?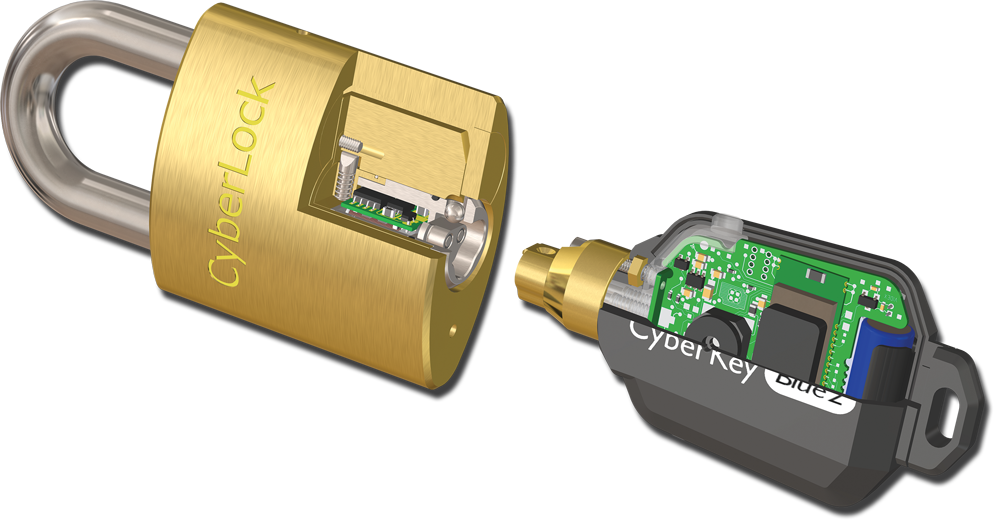 CyberKey:  An electronically programmed key that overcomes the many limitations of a mechanical key.  It can access a wide range of different locks, that can be individually time and date restricted.  There is no limit on the quantity or design of CyberLocks the CyberKey can open.  If lost – it can be disabled.
No more bunches of Keys.  No cutting of Keys.   Simple but powerful control.
We all know the problems.  For those with many properties to manage, the problem gets steadily worse, until security and accountability becomes a costly challenge.   It does not have to be this way.   We will happily show you the leading solution for wire-free access control.
Are your conventional locks adequate?
The Key and the Lock are physically linked

Anyone with a Key can gain access

Duplicated Keys are easily obtained

They can be used, day or night, by anyone

Not sure if lost or duplicated Keys are in use?

You know there has to be a better way!
Some of the reasons why CyberLock is selected: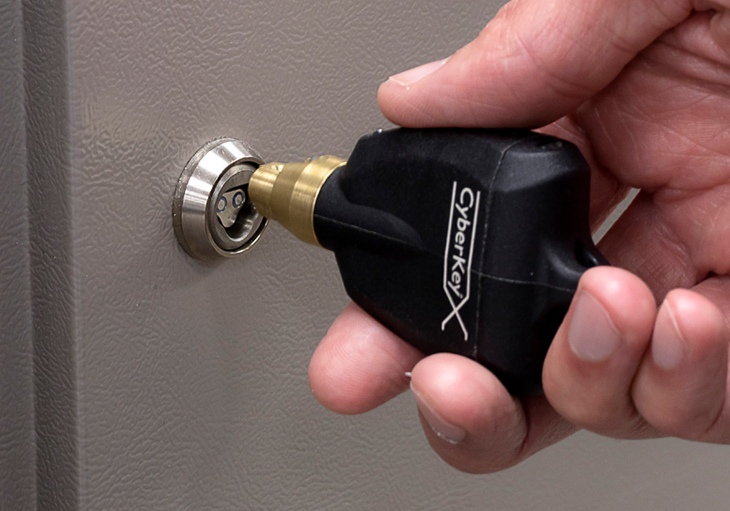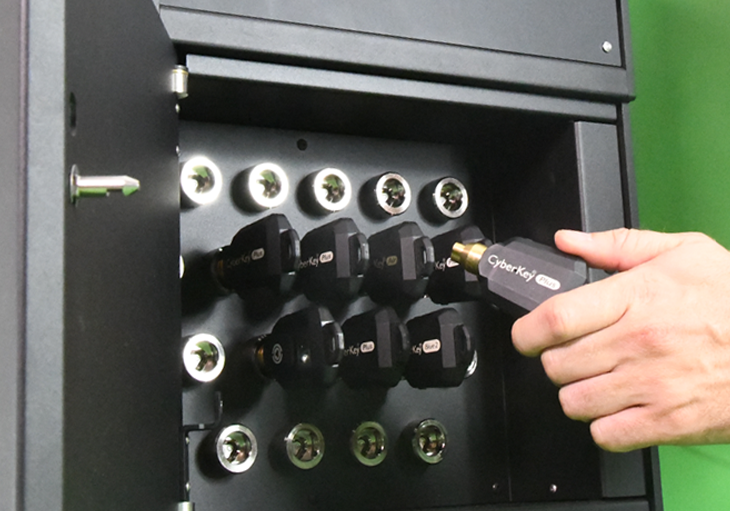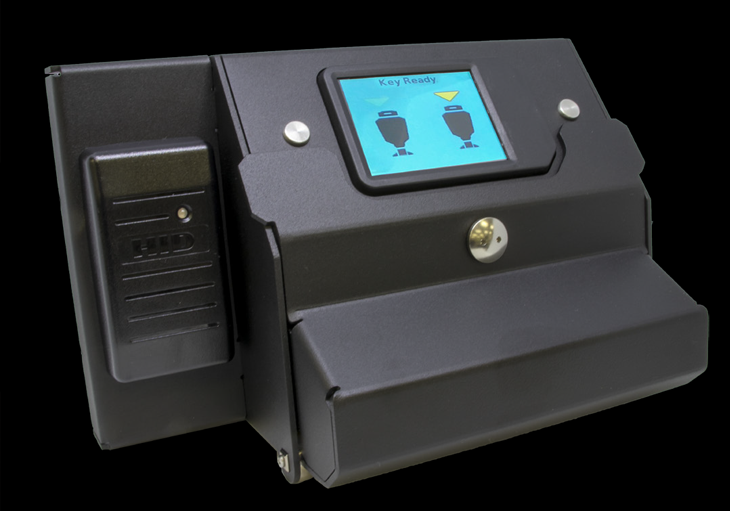 CyberLock provides the complete solution…